Principal Investigator
Jinqing Huang Ph. D.
Email: jqhuang@ust.hk
2010: B.S., Chemistry, Sun Yat-sen University

2014: Ph. D., Physical Chemistry (Advisor: Prof. David Lee Phillips), The University of Hong Kong

2015-17: Postdoctoral Associate (Advisor: Prof. Ziad Ganim), Department of Chemistry, Yale University

2017-: Assistant Professor, Department of Chemistry, The Hong Kong University of Science and Technology
Google Scholar AzZLMCsAAAAJ
ORCID 0000-0001-6865-8528
Scopus ID 56135622500
Biography
Jinqing Huang is an Assistant Professor in the Department of Chemistry at The Hong Kong University of Science and Technology (HKUST). Her research focuses on developing new single-molecule manipulation and characterization methods to study complex biological macromolecules. She obtained her B.S. in chemistry from Sun Yat-sen University in 2010 and completed her Ph.D. in physical chemistry under the supervision of Prof. David Lee Phillips from The University of Hong Kong in 2014. She then worked as a postdoctoral associate in biophysical chemistry with Prof. Ziad Ganim at Yale University for two years. In 2017, Dr. Huang established an independent research group at HKUST, where she integrated optical tweezers microscopy and surface-enhanced Raman spectroscopy to achieve the active control of analytes and SERS-active substrates, enabling the investigations of the heterogeneous properties of DNA, RNA, and proteins at the single-molecule level. After joining HKUST, she has published 27 papers in peer-reviewed journals (e.g., Nat. Comm., Sci. Adv., PNAS, Adv. Sci., J. Phys. Chem. Lett., etc.) as well as 2 granted patents in China and United States. She received Asia International Innovation Invention Award - Gold Award from Hong Kong Federation of Innovative Technologies and Manufacturing Industries (FITMI) and was selected as the prestigious FACSS Innovation Awards Finalist by Federation of Analytical Chemistry and Spectroscopy Societies (FACSS) in 2023. She has been a member of International Steering Committee of Asian Spectroscopy Conference (ASC) and an elected committee member of Woman's Chemists Committee, Chinese Chemical Society (CCS) since 2022. She has delivered 16 invited talks and served as the co-chair and organizing committee member for numerous local and international conferences, including SciX/FACSS Annual Conference, Biophysical Society Annual Meeting, Asian Spectroscopy Conference, Frontier of Nucleic Acid Science and Technology, and Symposiums on Chemistry Postgraduate Research in Hong Kong. She has been serving as editorial board member for Supramolecular Materials and as guest editor for Frontiers in Photonics hosting a special Issue on "Biophotonic manipulation, imaging, and sensing", in addition to her diligent commitment as the reviewer for several esteemed journals in the field (e.g., Anal. Chem., J. Phys. Chem. Lett., Analyst, Commun. Biol., etc.).
https://facultyprofiles.hkust.edu.hk/profiles.php?profile=jinqing-huang-jqhuang
.
Visiting Scholar/Postdoctoral Associate
Dr. Wenting QIU
Ph. D. Analytical Chemistry, The Hong Kong University of Science and Technology
B. S. Pharmaceutical Engineering, Sichuan University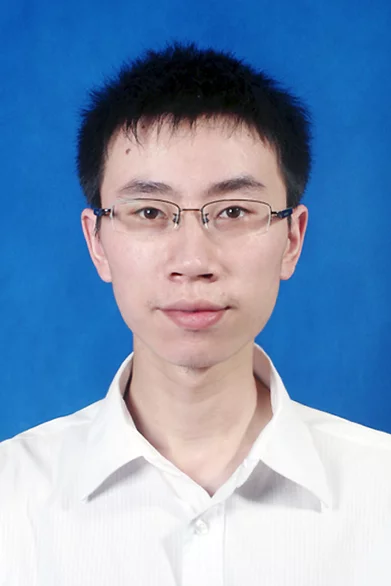 Dr. Xin DAI
Ph. D. Biochemistry, The Hong Kong University of Science and Technology
B. S. Life science and Pharmacy, China Pharmaceutical University
Research Postgraduate Student
Ms. Shijia LIU
M. S. Applied Physics, National University of Singapore
B. S. Optoelectronic Information Science and Engineering, Harbin Institute of Technology
Ms. Jianing ZHANG
M. S. Chemistry, University of Southampton
B. S. Polymer Materials and Engineering, Jilin University
Mr. Gordon King Wai CHIU
B. S. Chemistry and Mathematics (Double Majors)
The Hong Kong University of Science and Technology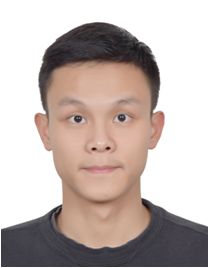 Mr. Wenhao FU​
B. S. Macromolecular Materials and Engineering
Sun Yat-sen University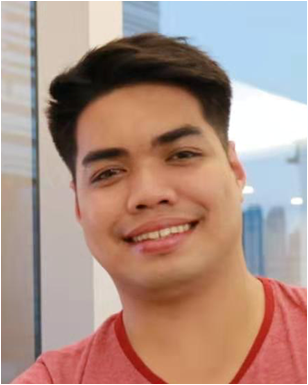 Mr. Vince St. Mesias
M. S. Chemistry
De La Salle University
B. S. Chemistry, Magna Cum Laude honors
Polytechnic University of the Philippines
Undergraduate Research Assistant
Ms. Sejeong PARK
B. S. Chemistry: International Research Enrichment Track
The Hong Kong University of Science and Technology
Ms. Qiaolin YAN
B. S. Chemistry
The Hong Kong University of Science and Technology
Mr. Vignesh Gopalakrishnan UNNITHAN
B. S. Chemistry: International Research Enrichment Track
The Hong Kong University of Science and Technology
Alumni
Mr. William Zhibo YANG
Previous Undergraduate Research Assistant
Now: Ph. D. Physical chemistry, University of California, Berkeley
Ms. Zhien WANG
Previous Undergraduate Research Assistant
Now: Ph. D. Materials Science and Engineering, Massachusetts Institute of Technology
Dr. Chi Shun YEUNG
Previous Part-Time Visiting Scholar
Now: Postdoctoral Fellow, The Hong Kong Polytechnic University